The Blooz is four Canberra based musicians playing Chicago blues - that soulful blend of groove and electric guitar that powers the music of John Lee Hooker, B.B.King, Albert and Freddy King, Howling Wolf, Muddy Waters and more.
To book the Blooz for your gig:
phone Russell 0433267050; email rzzzy1@icloud.com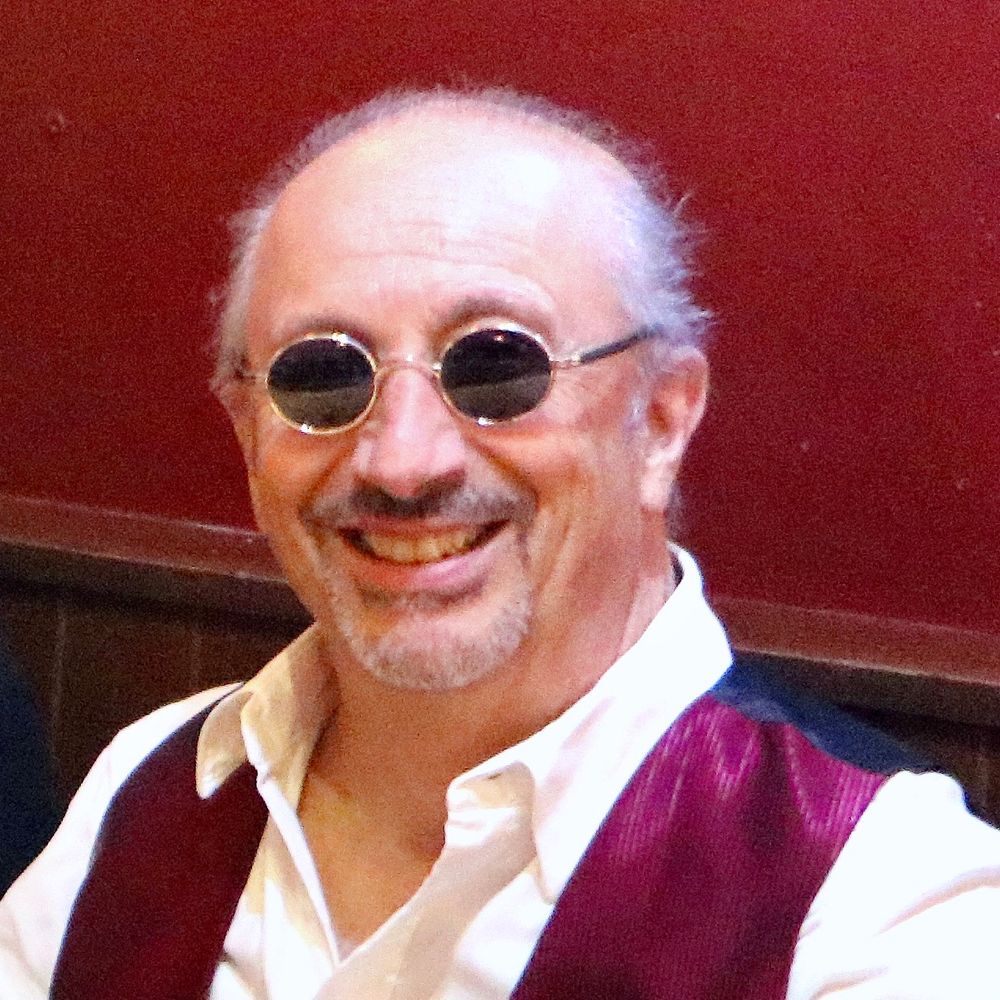 Stephen Webb
Drums
Session drummer on many 70s recordings. Played in blues bands in the late 60s and in 1971 joined the legendary Blackfeather in Sydney. Also played with John English, John Farnham and Brian Cadd's Band of Talabene. Late 70s with blues/rock band Chariot. In the 90s played with Annie Sloane in Canberra, also starting The Armadillos with her. In the 2000s he was the driving force behind Smooth Operators, Canberra's top function band. In the last 10 years he has been playing jazz with Kurt and James and now returns to the blues - a full circle.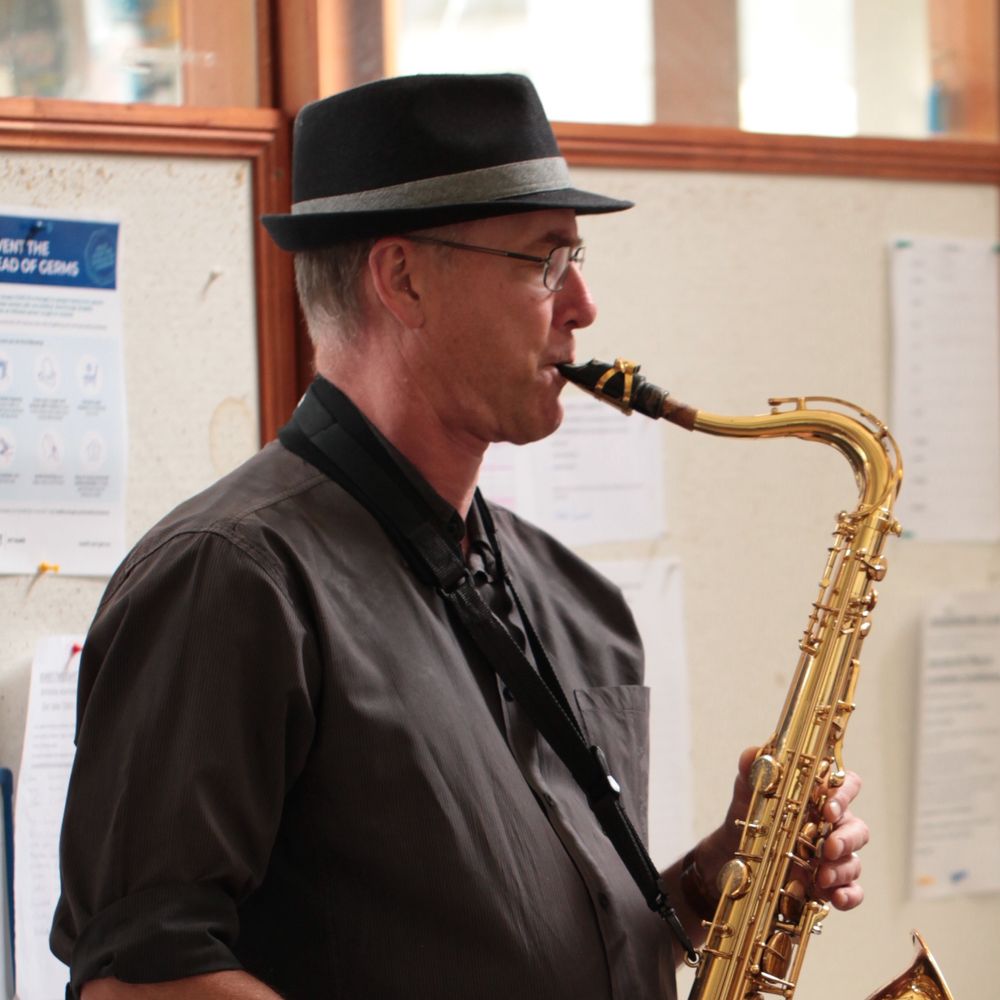 James Hoogstad
Blues Harp/Tenor Sax
Blues Harp and Tenor Sax in high school. Blues, Rock 'n' Roll bands and horn section work honed musical skills and the love of making music.  Recent bands Minglewood, The Seventh Sons, and now The Blooz completes the circle back to blues, a great place to be!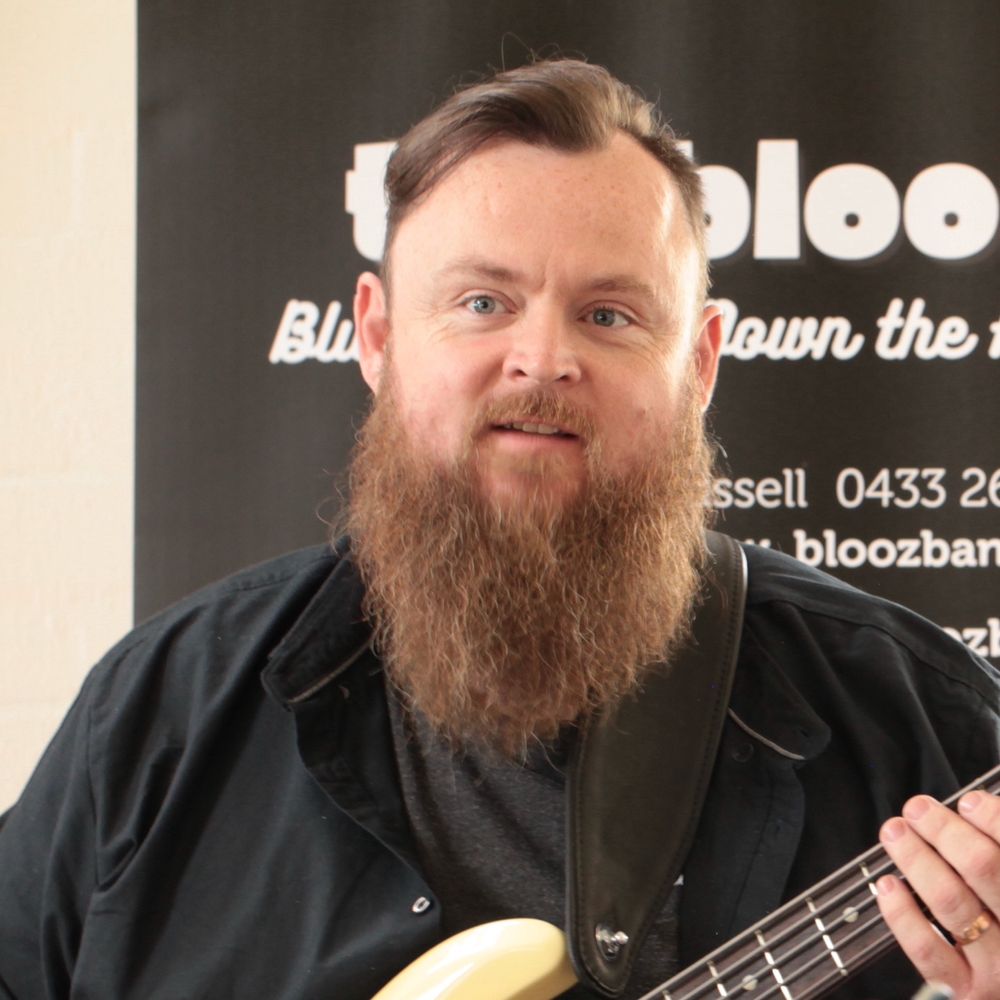 Kurt Roberts
Bass
Kurt has been grooving on bass and guitar for over twenty-five years. Everything from Grunge, Funk, Big Band Jazz, Classical and Contemporary Music has passed under his fingers. Studied Jazz and Classical guitar at Melbourne Polytechnic. A great musician to play Bass in the Blooz.